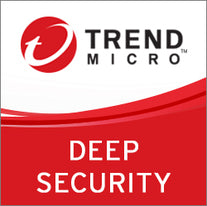 Built on Trend Micro's industry-leading Hybrid Cloud Security solution, powered by XGen™, Trend Micro™ Deep Security™ as a Service is designed to augment cloud provider security with complete protection for cloud workloads. Deep Security provides a complete suite of security capabilities including intrusion detection and prevention, firewall, malware prevention with web reputation, predictive machine learning, sandbox analysis, integrity monitoring, log inspection, and multi-platform application control.
Deep Security as a Service gives you the proven protection of Deep Security without all the work. As a service deployment, we do the heavy lifting for you. We manage regular product and kernel updates, set up and maintain the security database, and administer the Deep Security manager.
Deep Security

 

Manager, the centralized web-based management console that administrators use to configure security policy and deploy protection to the enforcement components: the

 

Deep Security

 

Virtual Appliance and the

 

Deep Security

 

Agent.

Deep Security

 

Virtual Appliance

 

is a security virtual machine built for VMware vSphere environments that agentlessly provides anti-malware and integrity monitoring protection modules for virtual machines in a vShield environment. In an NSX environment, the anti-malware, integrity monitoring, firewall, intrusion prevention, and web reputation modules are available agentlessly.

Deep Security

 

Agent

 

is a security agent deployed directly on a computer which provides application control, anti-malware, web reputation service, firewall, intrusion prevention, integrity monitoring, and log inspection protection to computers on which it is installed.
The

 

Deep Security

 

Agent contains a

 

Relay

 

module. A relay-enabled agent distributes software and security updates throughout your network of

 

Deep Security

 

components.

Deep Security

 

Notifier

 

is a Windows System Tray application that communicates information on the local computer about security status and events, and, in the case of relay-enabled agents, also provides information about the security updates being distributed from the local machine.
KEY FEATURES
Intrusion detection and prevention
Malware prevention
Multi-platform application control
Integrity monitoring
Web reputation
Bidirectional firewall
Log inspection
SUPPORTED PLATFORMS
Microsoft Windows (32-bit/64-bit)  
Amazon Linux AMI (32-bit/64-bit) 
Ubuntu (64-bit) 
CentOS 5, 6, 7 
Oracle Linux 
Cloud Linux 5, 6 
Red Hat® Enterprise 5, 6, 7 (32-bit/64-bit) 
SUSE® Enterprise 10, 11 (32-bit/64-bit)
Key benefits
Fast: start securing workloads in minutes
Cost-effective: usage-based pricing starting at $0.01 / hour
Simple: multiple security controls in a single product
Saves time: we manage and update the product so you can focus on your business
Proven: protects thousands of customers and millions of servers globally  
Flexible: purchase and procure through AWS and Azure Marketplaces to protect multicloud environments